38th annual Tim Hortons Big Brothers Big Sisters Bowl for Kids Sake Saturday February 24, 2018
Big Brothers Big Sisters of Lanark offers three locations to accommodate bowlers from across Lanark County.
Vision Bowling Center: 49 Bridge Street, Carleton Place. 10 a.m. – 8 p.m.

Gratton Lanes: 39 Chambers Street, Smiths Falls. 12-5 p.m.
Perth Civitan:

RR 5 Stn Main, Perth ON
*Please call the Big Brothers Big Sisters of Lanark County office at 613-283-0570 to request a kit and book your lane!  In Smiths Falls we are offering a pre-bowl date on Wednesday February, 21st from 4-6 p.m. (last lane booking at 5 p.m.) to accommodate bowlers that are not available on the 24th.
Perth Location:
LIVE Entertainment, silent auction, great company, and WII Bowling! What Saturday can get any better than that?
Sign up for a time slot at the Perth Civitan on February 24th and see this great line up!
11:15-12:00 Terry Tufts
12:15-1:00 Julie Kevan/Peter Brown
1:15-2:00 Madison and Gethyn
2:15-3:00 In Hard Times
3:15-4:00 Landon Bedor
4:15-5:00 Lucas Tennant

5:15-6:00  Jeff Kohl
We are so blessed to have so many talented musicians supporting our Agency. These musicians donate their time to help raise funds for a cause they believe in and to entertain YOU, so please come on out and support them!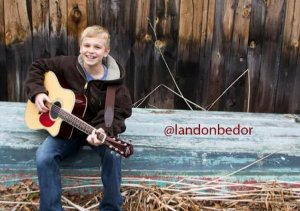 Lucas Tennant: Lucas has many talents and is an actor, director, technician, musician in Perth.
Jeff Kohl: Jeff has been playing boogie woogie and blues piano since his late teens.  His energetic playing and catchy vocals are sure to get your toes tapping