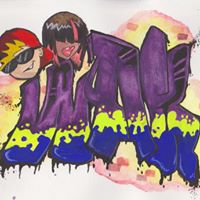 WAK (we are kids) Youth Programming
WAK Youth Programming is a FREE program with all youth in grade 7 thru 12 (age 12 to 18) in the Smiths Falls Area. The Program is run in the hall above the Youth Arena. This program is possible thanks to Big Brothers Big Sisters of Lanark County, Town of Smiths Falls and YAK Youth Services. The three agencies have come together to ensure that youth have access to free and fun services within the town.
The program runs on:
Monday: 3 to 6pm Tuesday: 4 to 6pm Wednesday: 3 to 6pm Friday: 3 to 6pm
** note: on the Tuesday that The Table Community Food Centre is here for Teens in the Kitchen the program run until 6:30pm **
Each night will include a healthy snack, some form of physical activity and mental health promotion. Some examples of the programming are: a week all about bullying preventing and awareness, learning to live a healthy lifestyle, guest speakers from community partners like Open Doors, Lanark, Leeds & Grenville Health Unit, Rideau Community Health Services, and Community Services Officer Aaron Tompkins with the Smiths Falls Police Services. Other community partners have come on and run programs within the WAK program. These organizations are: ONTrac, Lanark County Community Justice, The Table Community Food Centre and RNJ Youth Services. Thanks to the support of our community partners and organizations WAK is able to offer a wide range of activities. We are also lucky enough to have a group of six ladies from the community make us baked goodies for program days. Other activities WAK has done are: swimming at the Gallipeau Centre, skating at the Youth Arena, gym night at a local school gym, Yoga with Serendipity Lane, Games with Rideau Candy Shoppe, Escape the Box Car at the Railway Museum, trip to Xtreme Trampoline, art lessons, video game night, making Christmas decorations, kindness stones and much more.
Anyone interested in volunteering at WAK is asked to reach out to Big Brothers Big Sisters to get involved.
Be sure to find us on Facebook and like and follow our page so that you always know what's happening at the program.
https://www.facebook.com/WAKYouthProgramming/
Registration forms are available here to print or at the youth center.  Click here:  WAK Youth Program Registration Form
FYI with Kathy Botham on YourTV:  Bridget Manahan- Manager of Youth Services and Youth Zack Craig talk about the WAK (we are kids) Youth Programming.